Teflon™ PTFE Flock Fibers
The Right Delivery System for More Difficult Jobs
TFA's flock fibers provide the ideal delivery system, allowing oriented PTFE fibers to be mixed into many kinds of materials with a uniform dispersion to provide maximum performance in your application.
Many Ways to Mix into Different Forms
TFA's flock fibers are ideal for compounding into thermoplastics and thermosetting resins to provide superior low wear and low friction. Also, they can be mixed with wet-laid structures for a range of applications. A variety of different cut lengths and denier sizes may also offer flexible solutions for a multitude of friction issues.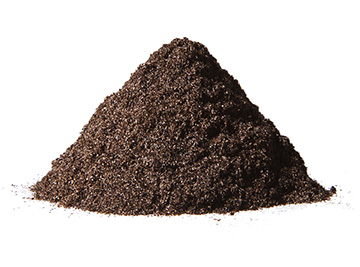 Product Benefits
Superior friction control for a variety of bearings
The toughest low-wear PTFE material available for compounding
Widely used for compounding and mixed with thermoplastics and thermosetting resins
Extends the life of plastic composites
Oil-free, low-maintenance ease of use
Availability
Available in a range of deniers from 3.5 to 13.3
Available cut lengths from 0.1mm (1/250") to 6mm (1/4")
Typical Applications
Teflon™ PTFE flock fibers are typically used for machine parts requiring low friction, low wear and long life in industrial equipment, aerospace bearings and appliances. They can be compounded into rubber to provide reduced wear against metal pulleys and moving parts.