Teflon™ PTFE Staple Fibers
Unique, Non-Woven Felts for Demanding Applications
Crimped and cut in various lengths, Teflon™ PTFE staple fibers are transformed into non-woven felts for heavy- duty industrial filtration applications. The non-woven felts meet a variety of industry challenges, large and small, including making components for friction control. Meeting ever-expanding needs, our staple fibers are ready to be put to the test every day.
Collecting the Finest Particles from Difficult Environments
Teflon™ PTFE fiber filters have been used in the harshest chemical, thermal and radioactive environments, such as coal-fired power plants, incinerators and in recovery facilities for the chemical industry. Even at temperatures as extreme as 500°F (260°C)—with spikes as high as 550°F (288°C)—PTFE fiber filters stand up to virtually any chemical substance. As a result, they make it possible to eliminate the nest particles of dust, even sub-micron particulates.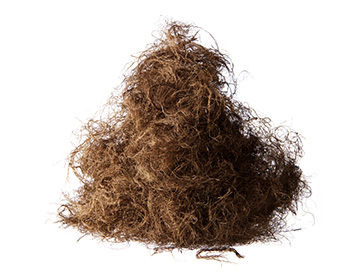 Product Benefits
Dry and wet filtration applications
Friction-control parts for equipment such as business machines
High-temperature protective apparel
Availability
Available in a range of deniers from 3.5 to 13.3
Available fully crimped cut length from 6mm (1/4") to 100mm (4")
Typical Applications
Teflon™ PTFE staple fibers permit the collection of such highly abrasive materials as aluminum oxide and titanium oxide. They are also widely used for felt pads for friction control components.