Teflon™ PTFE Continuous Multifilaments
Continuously Inventive
TFA's Teflon™ PTFE continuous multifilaments are a workhorse of design and innovation. They can easily be processed using standard textile processes into unique fabrics that meet many demanding needs. TFA's innovation starts with continuous filaments.
Unique Properties Allow Wide Applications
In their various deniers, Teflon™ PTFE continuous multi filaments provide non-stick low-wear and low-friction properties in many circumstances, which is why they are widely adopted for heavy equipment, aircraft, automobiles, windmills and other industrial equipment. Their excellent chemical resistance also makes them indispensable for many types of filtration in the chemical industry.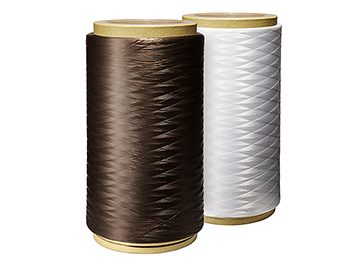 Product Benefits
Teflon™ branded PTFE matrix-spun fibers for optimum performance
Multifilament yarns with a highly even circular fiber diameter
Easily used for woven, knitted and winding as diverse processes
Availability
Available in a range of deniers from 100 to 2,500
Multifilament yarns composed with 30 to 360 filaments
Flat yarns with twists up to 6 turns/inch (236 turns/meter)
Typical Applications
Teflon™ PTFE continuous multi filaments can be applied to almost any kind of bearing, bushing or machine part that requires low-friction/low-wear operation attached with many different materials, such as epoxy resin, rubber or even metal.